Set up your password
✓ Click this link to open the StealthCloaker app in a new tab/window.
✓ The first time you must set up your password.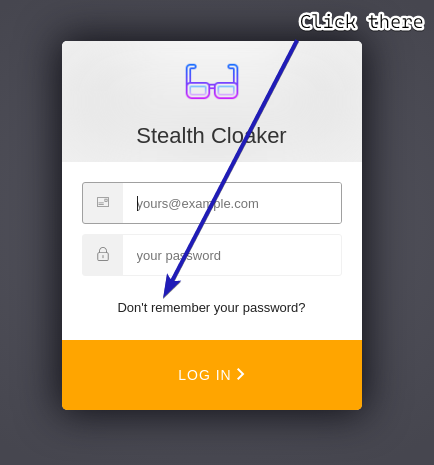 ✓ Enter your email and press the "SEND EMAIL" button.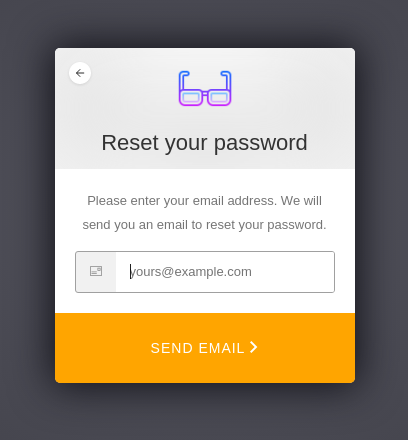 ✓ The email should arrive in a few minutes to your INBOX. Follow the instructions found on the email.
(If you don't see it withing 10 minutes, check the spam folder and if it's not there either contact us!).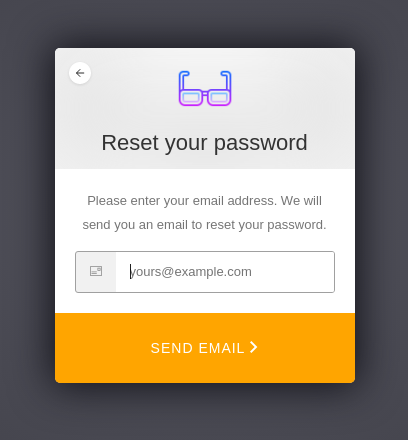 ✓ Log in to the app.